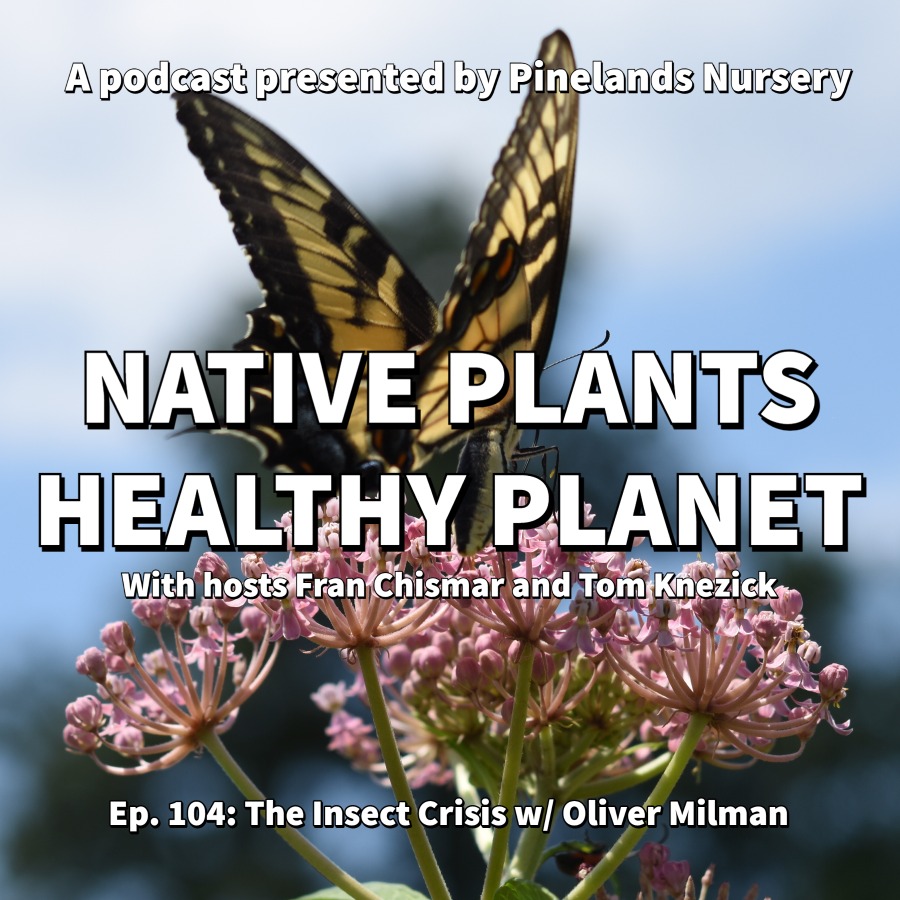 Hosts Fran Chismar and Tom Knezick connect with Oliver Milman (Environment Correspondent at the Guardian) to talk about his new book The Insect Crisis.  Topics include the state of our insect friends, the factors contributing to their decline, the obstacles we face in reversing the trend, and what you can do locally to help.  Music by Egocentric Plastic Men.
Buy a copy of The Insect Crisis. https://olivermilman.com/ 
Have a question or a comment?  Call (215) 346-6189.
Want links from this podcast?  Visit www.nativeplantshealthyplanet.com
Buy a T-shirt, spread the message, and do some good.  Visit https://native-plants-healthy-planet-2.creator-spring.com/